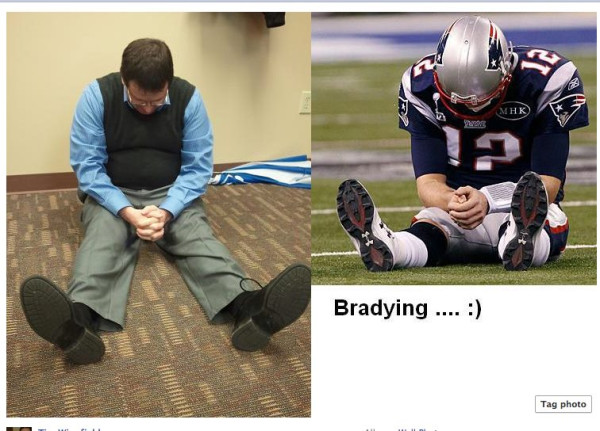 What is next? The Super Bowl is over and according to the numbers, we all watched it.
Did you watch the super bowl. Did you see the finger that was presented in Madonna's halftime show.
What will we do with our time now that it is over. I guess we can sit around and Bradying instead of Tebowing
What do you think.